Tying The Knot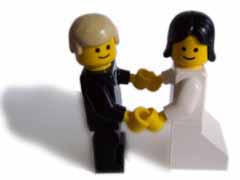 I know it is way past time for me to update my blog. There is probably no one reading it anymore since I have not been updating. I hope after Cindy and I get married we will both update it more often.
So the big day is only 6 days away, really 5 since today is almost over. A lot of people ask me if I am nervous and I really am not. I don't know why that is such a big question. I will be nervous in front of 400+ people, but that is because I always get nervous in front of people whether they realize it or not. I am excited, ready to get all this overwith, ready to experience the honeymoon, ready to rest in Kauai. Speaking of, please pray that the weather would be fine. They have been having HUGE amounts of rainfall for a place that gets more rain than anywhere on earth!
So, here is my pledge to update the blog more often. I think with Cindy's help I will be able to.